Reptilia Careers - Join Our Team!
Join a cast of friendly and passionate reptile enthusiasts with Reptilia Careers!
First a Word or Two About Reptilia's History…
Reptilia was founded in 1996 for the purpose of providing curriculum enrichment programs for the education community. As well, the intent was to provide appearances using reptiles to fascinate the public while they enjoy an educational and fun time, birthday parties for kids, and to help hobbyists look after their reptiles properly.
An essential part of being able to provide a special experience to our Guests has been the 'Reptilia Culture' that our Cast has developed over the years. An important part of any career choice is to select a company that has a culture into which you fit well. With this in mind, we are pleased to share our culture with the suggestion that you read and understand who we are, what we believe in, and what role you will be expected to play before you apply to Reptilia.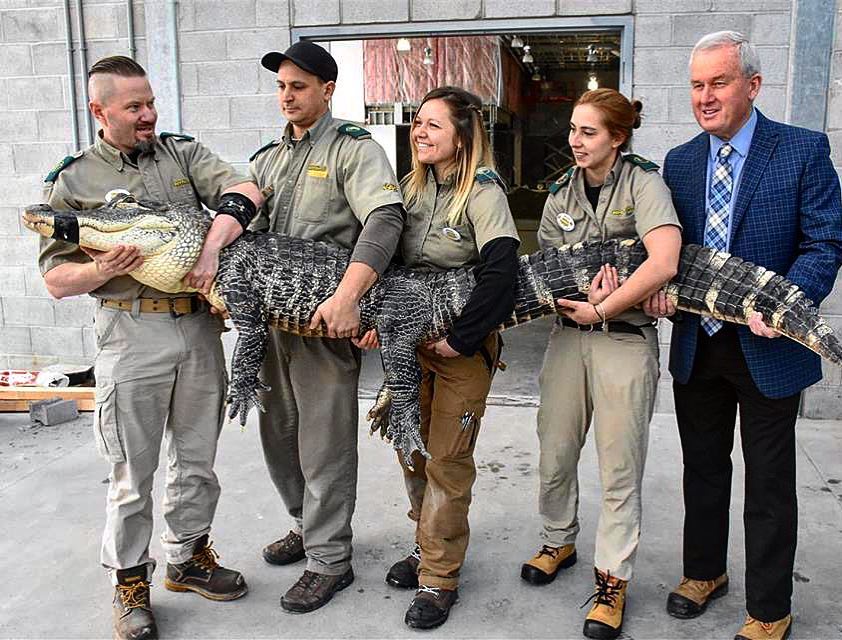 Have questions? Contact Us!
Please note that this form is for questions, concerns, or general information. If you would like to submit a formal application please send your cover letter and resume to central.casting@reptilia.org, if you would like to volunteer please email volunteers@reptilia.org
A Brief Synopsis of Our Culture
Reptilia does not have employees. Each person who works with Reptilia is a 'Cast' member. And our Cast members do not have jobs – they have roles to play in looking after our Customers and Guests.
The reason we mention this distinction is that our Cast goal is to create a little magic for each of our Customers and Guests. Our ability to respond to their needs and give them the thrill of that 'Magical Moment' is the single most important aspect of each of our roles as Cast Members. If you enjoy people and like to look after them – particularly kids and their parents – then we look forward to meeting you. And if our culture does not meet with your requirements, we thank you for considering Reptilia and look forward to the day that you visit one of our facilities or see a show!
If you are interested in joining Reptilia, please email us a resume and cover letter, including the Role(s) you are interested in. All emails should be sent to central.casting@reptilia.org We keep all resumes on file for at least 6 months, so should 6 months pass, please send another one if your interest continues.
Volunteers should email to their local volunteer program directly at volunteers.vaughan@reptilia.org or volunteers.whitby@reptilia.org
Currently Open Positions
Apply to join our team today – please submit your resume and cover letter through Indeed.com. We thank all those who respond to our postings, however only selected candidates will be contacted. We thank you for your interest!