Careers with Reptilia
Join our Cast, share the Magic.
Reptilia does not have employees. Each person who works with Reptilia is a 'Cast' member. And our Cast members do not have jobs – they have roles to play in looking after our Customers and Guests.
The reason we mention this distinction is that our Cast goal is to create a little magic for each of our Customers and Guests. Our ability to respond to their needs and give them the thrill of that 'Magical Moment' is the single most important aspect of each of our roles as Cast Members. If you enjoy people and like to look after them – particularly kids and their parents – then we look forward to meeting you. And if our culture does not meet with your requirements, we thank you for considering Reptilia and look forward to the day that you visit one of our facilities or see a show!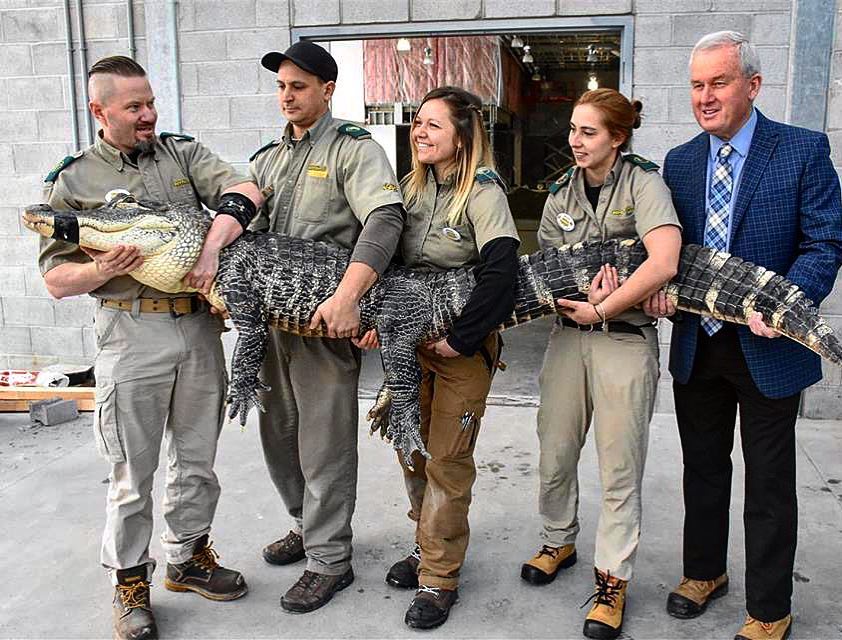 Have questions? Contact Us!
Please note that this form is for questions, concerns, or general information. If you would like to submit a formal application please send your cover letter and resume to central.casting@reptilia.org, if you would like to volunteer please email volunteers@reptilia.org
Reptilia is Growing
Browse our currently open roles
Facility Manager
Facility Operatation to Company standards
Marketing & Research
Budget facility operations
Assistant Manager
Opening and closing the store
Staff schedules
Inventory management & organization
Facility Janitor
Facility Cleaning & Maintenance
Some handywork
Stockroom Inventory
Front End Cast
Point of Sales & Inventory (Open/Close)
Guest Services & Admissions
Retail Stock & Maintenance
Educator
 Excellent speaking skills
Exp. working with children
Love teaching & learning
Camp Counselor
Exp. working with children
Excellent speaking skills
Passion for reptiles
Interested in joining Reptilia?