Municipal Rescue Stories
With reptiles being a more common pet in our local municipalities, fire fighters, police and animal services officers are more often coming face to face with them, and aren't always equipped to be able to identify or capture those animals. Although Reptilia is always happy to assist in these scenarios, we also offer training courses to help first responders stay safe and help animals!
We've helped municipalities and authority groups keep people and animals safe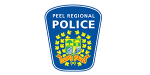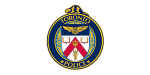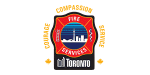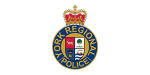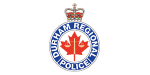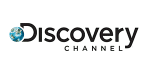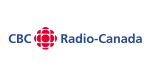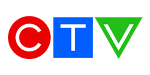 Here are a few of our Rescue Stories
It was 2am when Toronto police initiated a drug bust. Not only were there dogs on the scene, but there was also a caiman!
Sounds like a job for Reptilia! Although small, caiman are fast and unpredictable with a tremendously powerful bite. Training and experience are critical to capture them safely.
Most snakes are harmless, and many can make good pets. They are escape artists, however, and they can end up in all sorts of crazy places, like the wall of your house!
This Toronto resident had his baby ball python do just that, and he didn't want to come out! Reptilia paid a visit, and using a bit of knowledge of snake behavior and fishing, was able to get the little guy out and safely back to his owner!
Toronto fire services responded to a fire in an apartment building downtown. Although used to rescuing cats and dogs, they were not prepared for an 8 foot long albino Burmese python!
Firefighters called Reptilia, who once the building was safe, we were able to enter and secure the snake. Although the snake suffered some minor burns and smoke inhalation, he recovered quickly!
Simcoe police received a phone call for a concerned resident that there was a cobra on their front lawn! Unfamiliar with how to catch a cobra safely, police phoned Reptilia! Reptilia prepared to come to the rescue, packing all the necessary equipment to safely capture a venomous snake on the loose as the police rushed to secure the scene.
Reptilia spoke with the resident on the phone and asked them to send over a photo of the animal. It turned out to be a plastic toy! That was a happy ending!
A resident in Richmond Hill saw something unsettling when uncovering her lawn furniture in the spring – an albino viper with a big triangular head! There is only one venomous snake in Ontario, and they are not found around the GTA. An albino viper would almost certainly be exotic. Animal services recommended calling Reptilia. Gathering up our safety equipment, we arrived at the home, cautiously investigating the area with tools.
Lifting up the couch cover, imagine our surprise seeing a scared possum staring back at us!  The photo had been a looped segment of the tail, looking just like a snake from far away!
Sometimes all that's needed is some help with identification! Reptilia received a call from Toronto police about a snake hanging out on a balcony! Before approaching an unknown snake, the officer made the right decision to ask an expert if it was safe!
Luckily all it took was a photo to our Head Zookeeper to confirm that it was a harmless boa constrictor, and the officer was able to capture and bring the snake in to animal services.