Reptilia Education & Conservation Foundation
Learning that is fun is learning that lasts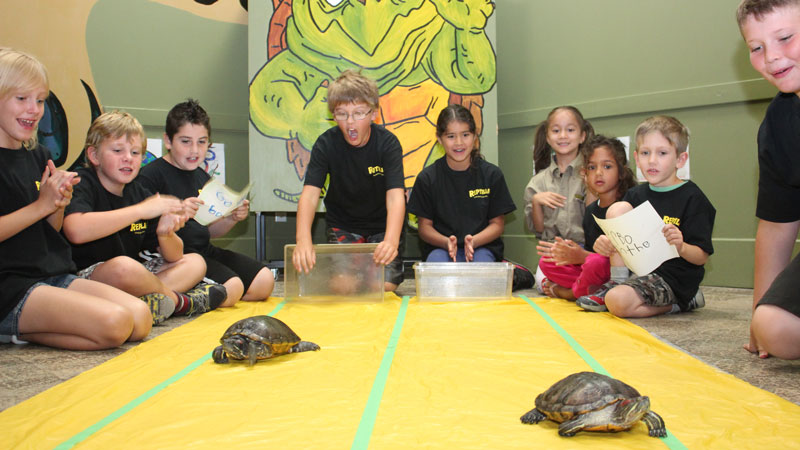 RECF: Our Mission
The RECF program strives to provide that "fun" aspect of learning – namely by enhancing the traditional science curriculum in schools with hands-on, interactive experiences with reptiles and other fascinating animals. Since 1998, we have partnered up with numerous public school boards in Ontario to provide curriculum-compliant enrichment programs both inside and outside of the classroom.
Over the years, we have received overwhelmingly positive feedback from students, teachers, school board administrators, and parents alike for the invaluable resources that our programs provide. (See Our Programs to learn more about our work in education enrichment). As more educators witnessed the benefits of our programs, the popularity of our education services continued to increase. However, school board fundings have been unable to keep up with the demand.
Recognizing the need for external funding, our board founded the Reptilia Education & Conservation Foundation (RECF). The goal of this non-profit organization is to raise funds through donations to compensate for school board budget limitations.
By sponsoring the RECF, you become a partner in learning in our classrooms. Your donations ensure all students are given an equal opportunity to benefit from our enrichment programs. Your donations not only enhance the students' educations, but the personal bond that they develop with the reptiles will foster a sense of empathy, and ignite a passion to help conserve natural habitats of these animals.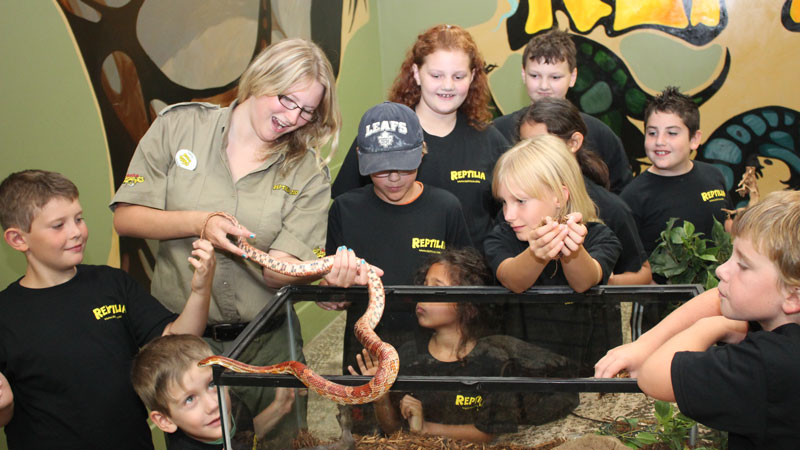 Testimonials
"When we announce Reptilia's programs each year, they are oversubscribed in less than a morning. We wish we could have them in all our schools as they really help our students."
– Vincent Citriniti | Science Administrator, Toronto Catholic District School Board
"If we could have it our way as educators, we'd like one in every school. Our kids need resources, and our teachers need resources to help meet those curriculum lengths. Hands-on science and hands-on teaching in the classroom… Kids work effectively, they bond together and they are happier in the classroom in general, with an animal, reptile or pet… Each teacher is looking for as many resources as they can get in the classroom. A resource as rich as this one is always going to be top of their list…"
– Ryan Coelho | Manager, Science and Technology Resource Centre, Toronto District School Board