Reptilia Junior Keeper Program
Your Child can experience life as a Zookeeper!
Reptilia's Junior Keeper Program offers kids aged 7-14 a chance to live life as a Reptilia Zookeeper! Our junior keepers will learn about the biology of reptiles and amphibians, where they live, their diversity, as well as how to care for them. They will also learn the many aspects of becoming a zookeeper under the guidance of our knowledgeable cast, assisting in Reptilia's state of the art Reptile Zoo.
Come for one day or come for many! Our zookeepers keep the program dynamic and changing so there is lots to see and do! Junior Keeper runs every Saturday and Sunday from 10AM to 2PM. On these days they learn from our talented zookeepers, interact with fascinating reptiles, amphibians, spiders, and more. As well, kids will care for the animals in the zoo, all the while learning science, husbandry, record keeping, and responsibility.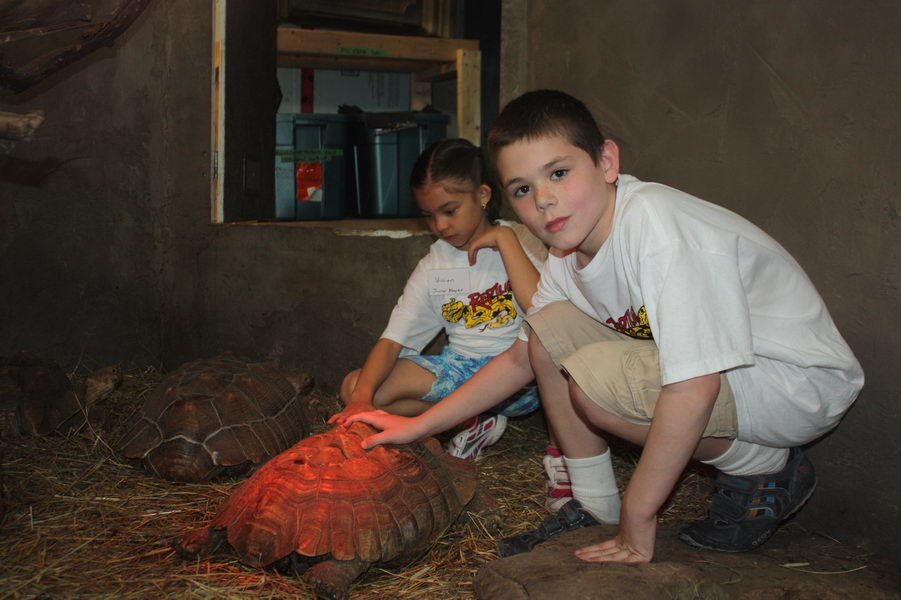 More information
Give your children the experience of a lifetime!
Course Schedule Overview
An action-packed, interactive experience
Connect with us on Social Media
Stay up to date on news, events, special discounts, and maybe a few cute baby reptile pictures!