The Ultimate Reptile Zoo Experience
Birthday parties, tours, behind the scenes experience, and hours of fun and entertainment! Explore a world of reptiles at one of our Reptilia Facilities! We are Canada's largest fully indoor reptile facilities – displaying over 250 reptiles, amphibians, and even a few arachnids. Our Zookeepers will display our diverse reptiles through daily tours, shows, and feeding demonstrations!
Our state-of-the-art facilities are CAZA-accredited! That means that we have been recognized for our high standards of animals welfare and consider our zoo a humane agency for animal care, conservation, science, and education. This way you can explore our zoo knowing that our reptiles are beloved and treated with utmost respect.
Fun for Everyone!
From Family days to special events, we have thrills and adventure for every occasion!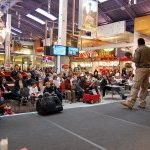 Reptilia Appearances offers special event attractions to your next event – with versatile options to choose from!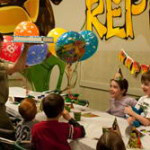 Reptilia Birthdays brings the world of reptiles to your Child's birthday party –  available at our zoo or at your home!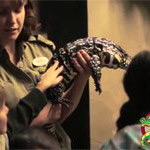 Reptilia Camps offers children fun and adventure mixed with a personal,  interactive learning experience.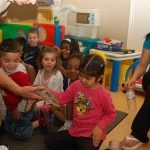 Our curriculum-based education programs brings the wild world of reptiles to the classroom! Prove that you are the best teacher ever!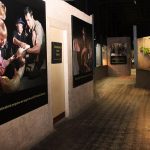 Host your next event at a Reptilia Facility and experience an unforgettable event surrounded by reptiles in naturalistic displays!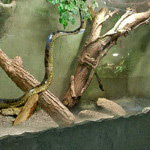 Perfect for hours of family fun and entertainment at an affordable price! Walk-in for general admission for a day of fun and adventure!
Admissions
Reptilia Facilities are open all year round (except Christmas Day), come visit for the best reptile zoo experience. Parking is always free!
| Daily Admission | Age | Price |
| --- | --- | --- |
| Members |  – | Free |
| General Admission | 13-64 | $16 +tax |
| Child Admission | 2-12 | $11 +tax |
| Senior Admission | 65+ | $13 +tax |
| Infants | Under 2 | Free |
Annual Membership
Age
Price
Child Membership
2-12
$59+tax
Adult Membership
13+
$89+tax
Family Membership
(4 Guests)
–
$199+tax
Additional Family Members
–
$39+tax
Upcoming Events
October 2018
Oct 7 – Nile Crocodile Feeding @1:45PM

Oct 8 – Thanksgiving! We're open 10AM – 5PM
Oct 27-28 – Reptilia's Halloween Celebration! Come for spooky treats and crafts! Guests in costume get free admission!
Oct 28 – Reticulated Python Feeding

November 2018
Every Wednesday – WILD WEDNESDAYS! Admission is only $5! (Vaughan Facility Only)
Nov 4 – Nile Crocodile Feeding @1:45PM
Nov 11 – Remembrance Day and We're open!

Nov 18 – Reptile Community Appreciation Day! (bring a picture of you and your pet reptile together and get in free!)

Nov 23-30 – Black Friday Week Reptile Store Sale!

Nov 25 – Reticulated Python Feeding

December 2018
Dec 2 – Nile Crocodile Feeding @ 1;45PM

Dec 24 – We're Open 10AM – 5PM!

Dec 25 – Christmas Day – CLOSED

Dec 26 – Boxing Day – We're Open 10AM – 5PM!

Dec 26-31 – Boxing Day Reptile Store Sale!

Dec 31 – New Year's Eve – We're Open 10AM – 5PM!

"Just wanted to send a huge "thank you" out to all of you at Reptilia World for such an amazing birthday party! Our son, Brandon, who is a young budding naturalist and reptile lover, enjoyed the best party ever and our friends and family members also just thoroughly loved it!! Please extend a thank you to "Hayley"….She was awesome and made the day complete! Many, many thanks!"
Jacinta, Brad, & Brandon
Reptilia Guests
"Wow! This experience has been absolutely amazing, I could not be more grateful for everything you guys have taught me. I understand how busy you all are I greatly appreciate every sacrifice you guys made in order to take the time to teach me. You guys are absolute rock stars! Your work ethic, passion, and determination should be admired by millions. Thank you is simply not enough. You guys taught me, pushed me, and inspired me and for that, I will forever be grateful. Stay golden!"
McKenzie K.
Reptilia Intern
Reptilia News
Stay tuned with our latest news! We are currently expanding and growing our facilities, stay tuned!
Connect with us on Social Media
Stay up to date on news, events, special discounts, and maybe a few cute baby reptile pictures!